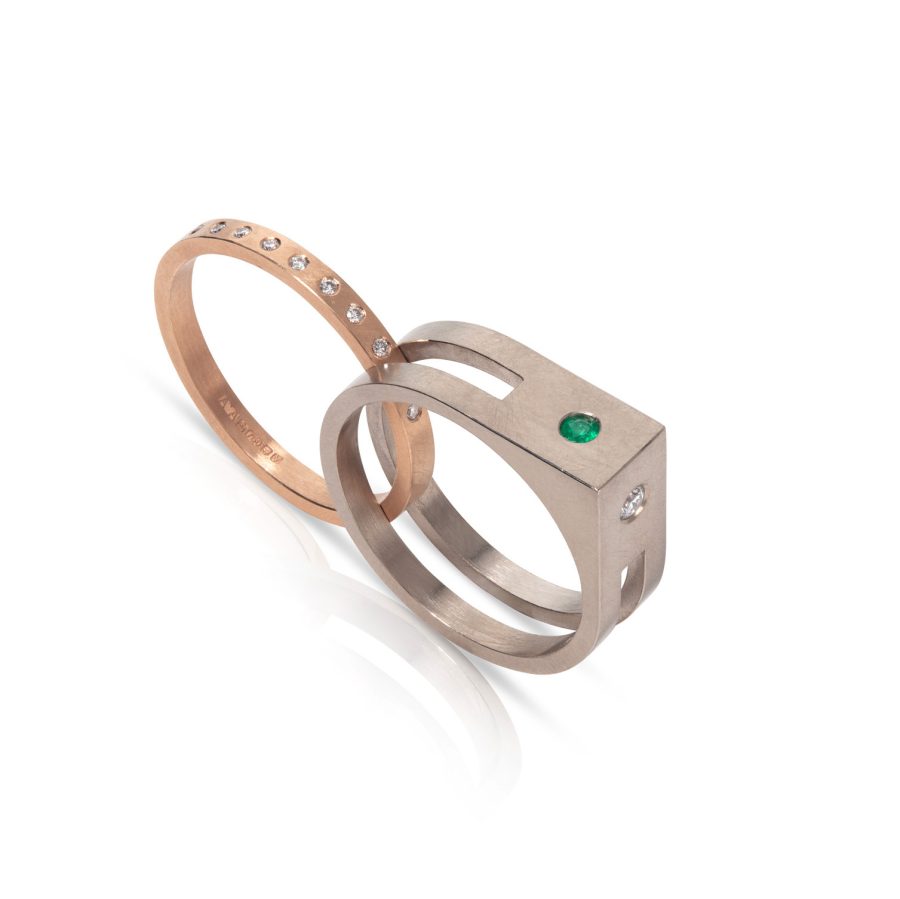 Ring of change in 18ct white and red gold
J saw my ring of change published and got in touch to get her own version.
Not being a fan of traditional jewellery this is exactly what she wanted as her wedding and engagement ring.
This ring was made in 18ct white gold with an 18ct red gold internal ring, set as a half eternity band with top quality diamonds. The outer ring is set with a larger diamond and emerald.