This ring of change was made during the pandemic.
Through email we established the right colour of stones and materials to represent love, children and birthdays.
Adding to small diamonds on the 18ct white gold band and a diamond-tanzanite combination on the 18ct red gold ring.
The ring has gone down extremely well.  T.B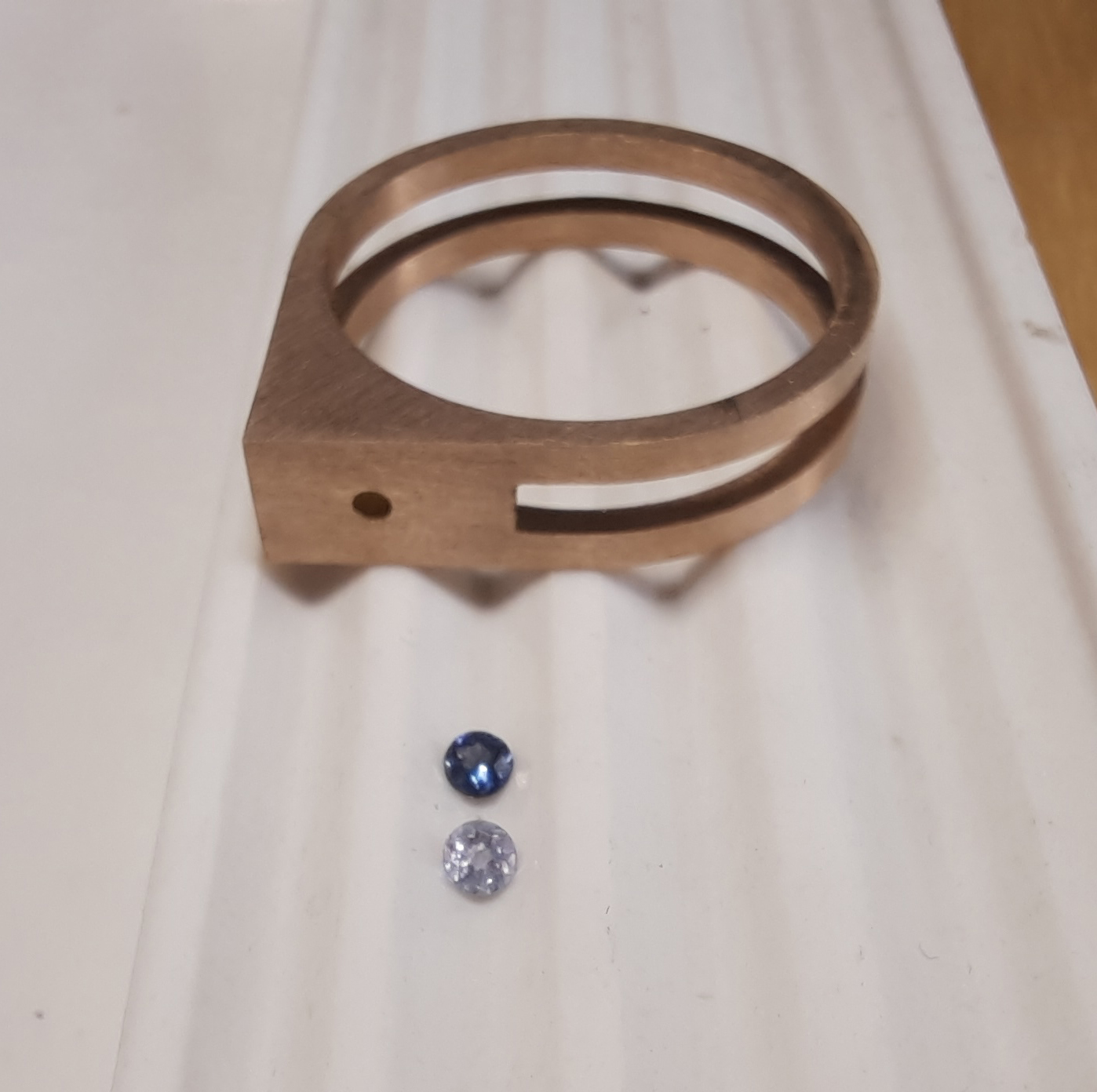 The two rings fit into each other and form a unity.
This commission was based on a our thin ring of change , but made in different materials with different stones.
'I love it, you're so talented'    TB