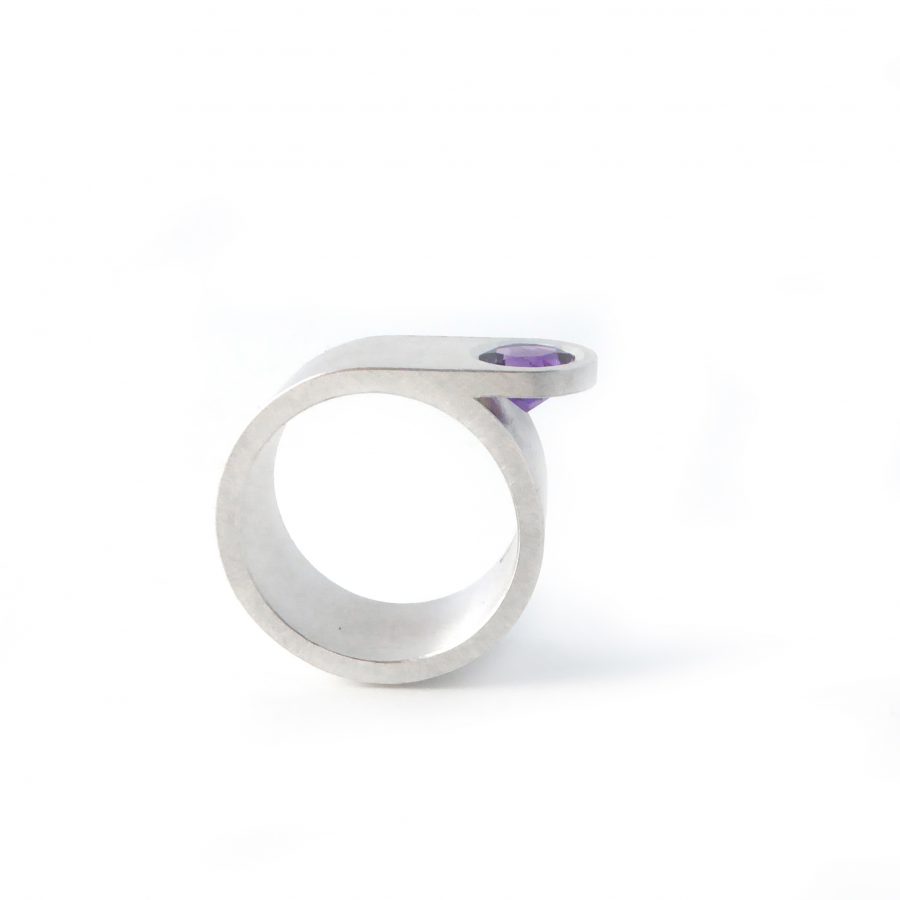 Cantilever ring with amethyst
H. met me at a fair and ordered a ring with a different stone. Because she's based in Scotland I was unable to show her the options in person, but she trusted me to choose the right one.
My ring has just arrived and it's beautiful. I love the colour of the amethyst and it's a perfect fit!

H.S.