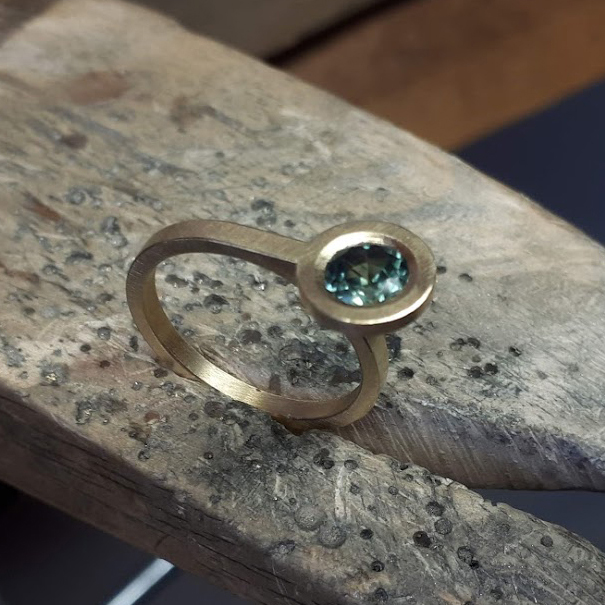 Alternative Engagement ring
G. has commissioned quite a few pieces over the years.
We worked together on this alternative engagement ring based on my cantilever design, choosing the perfect parti-sapphire from a range of stones.
I'm delighted to say M accepted my proposal and loves the ring. The stone is so beautiful and it's really perfect for her

G.W.