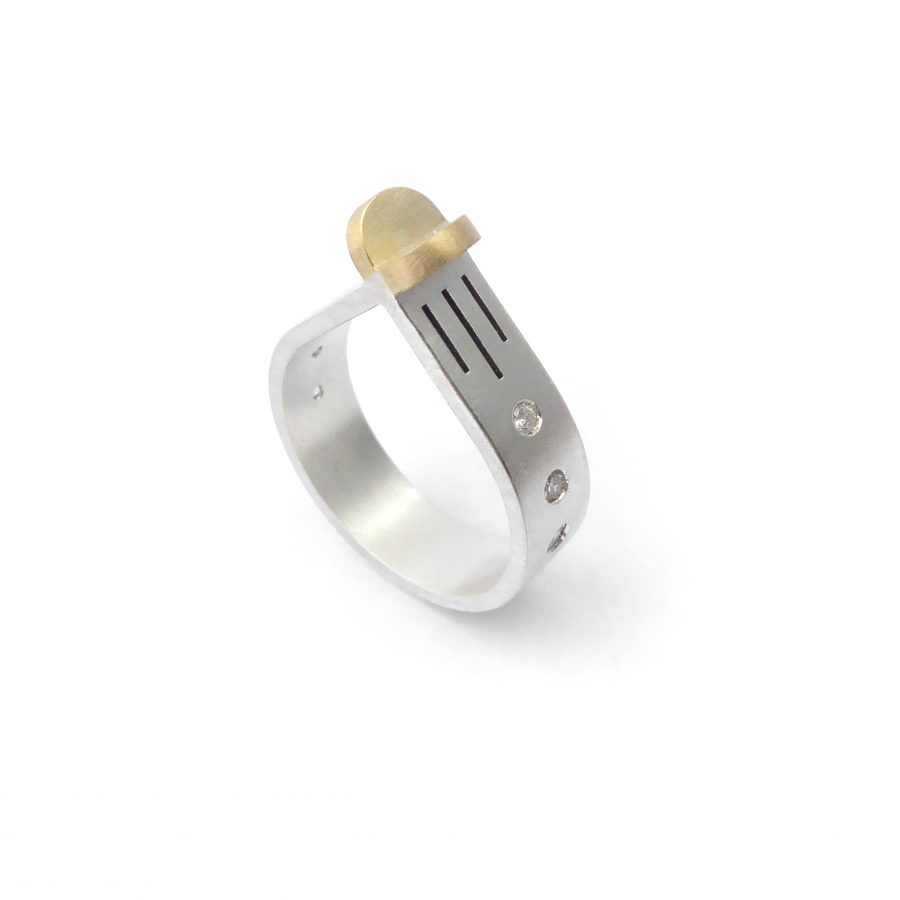 I was asked to make a ring based on one of our original designs but reuse gold and stones of the traditional engagement ring.
My client asked to try and add her love of art deco and The Guggenheim museum in New York.
I've opted to keep the design as simple as possible, as I  do think less is more.
The rest of the gemstones are kept for a different project.
I am truly overwhelmed…I absolutely love it! Thank you so much for all your work, it looks beautiful.

S.H.