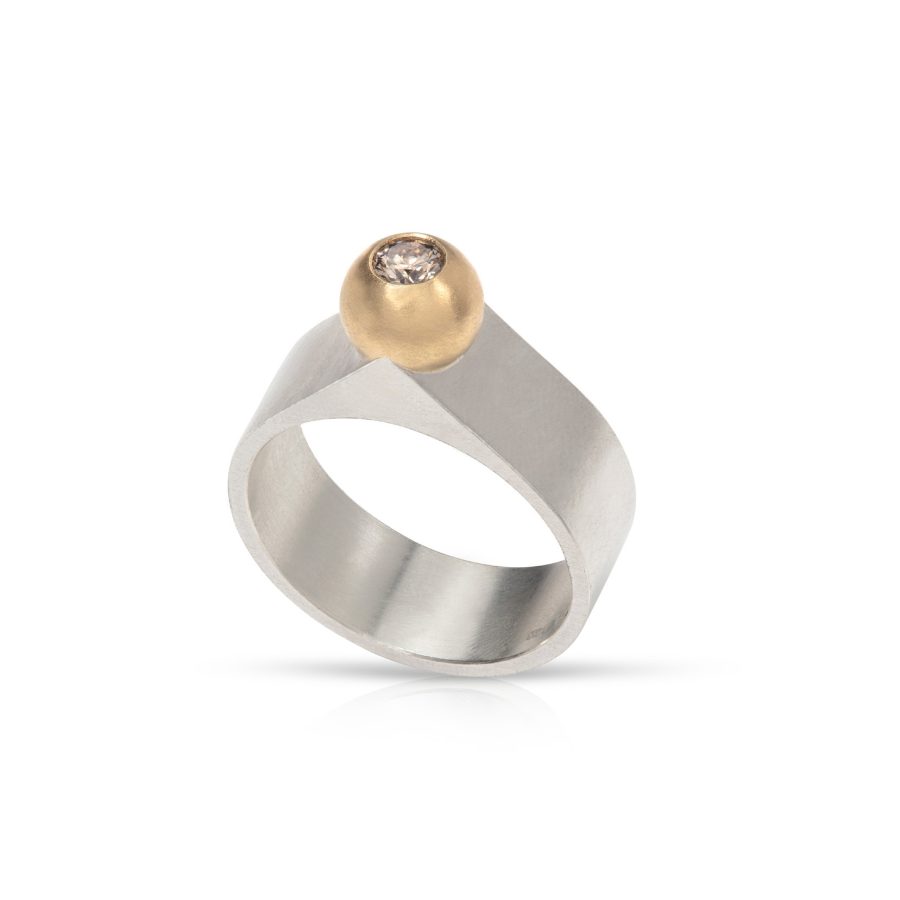 Square and round ring III with champagne diamond
L. is a jeweller herself, based in Texas USA.
She has been a follower on instagram for a while and wanted to commission me for her engagement ring. Having seen a few examples of the square and round ring online, we discussed different widths and stones. She settled on a 7mm wide silver band, set with an 18ct yellow gold ball holding a stunning champagne diamond.