P. bought a wedding/engagement ring for his girlfriend A.
Not so keen on wearing a ring himself,  we talked remotely about alternative jewellery that could be matching the brilliant turn ring.
Always excited to be challenged, I am pretty pleased with the outcome of this tieslide, thank you P&A for the opportunity.
Made in 18ct yellow gold set with an ethical diamond, matching the brilliant turn ring for an unusual wedding jewellery set.
One day I'll meet my creative clients!
'Looks splendid, thank you so much for all your work' P.B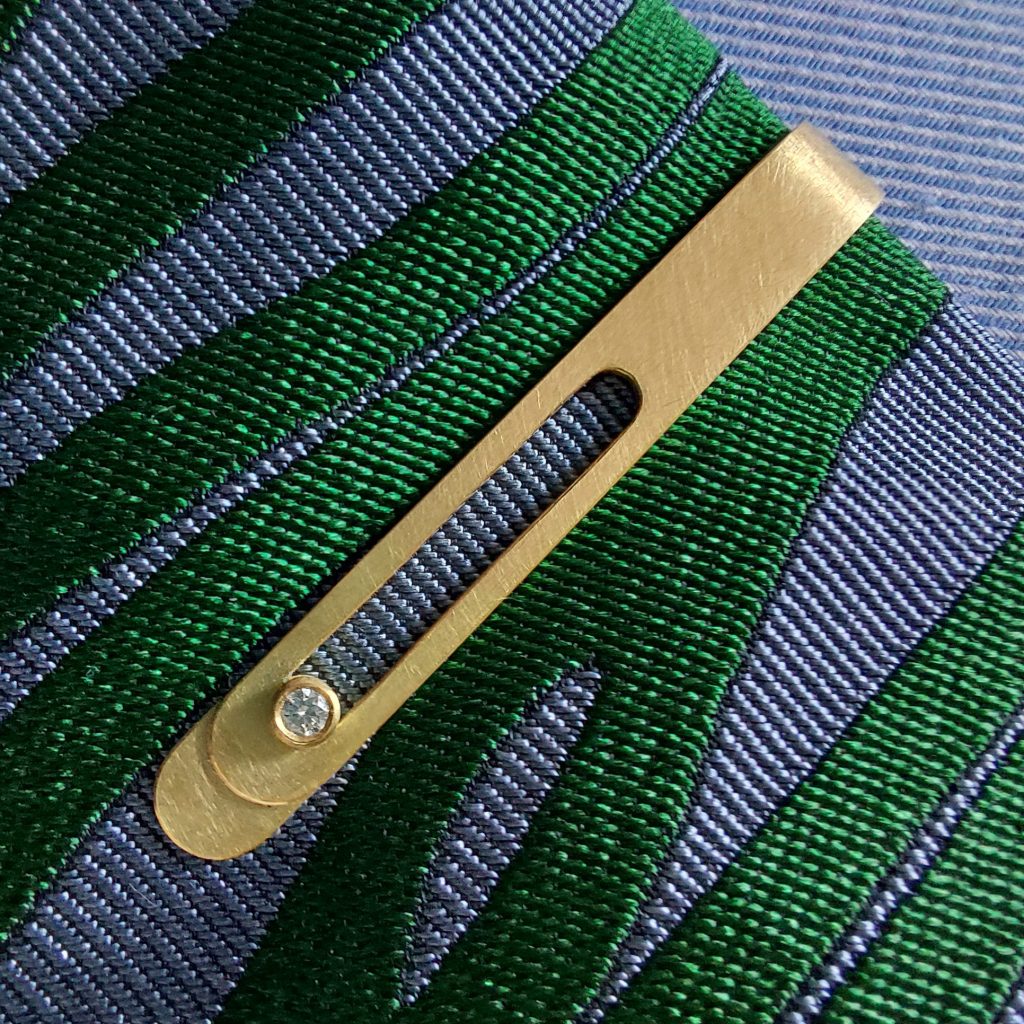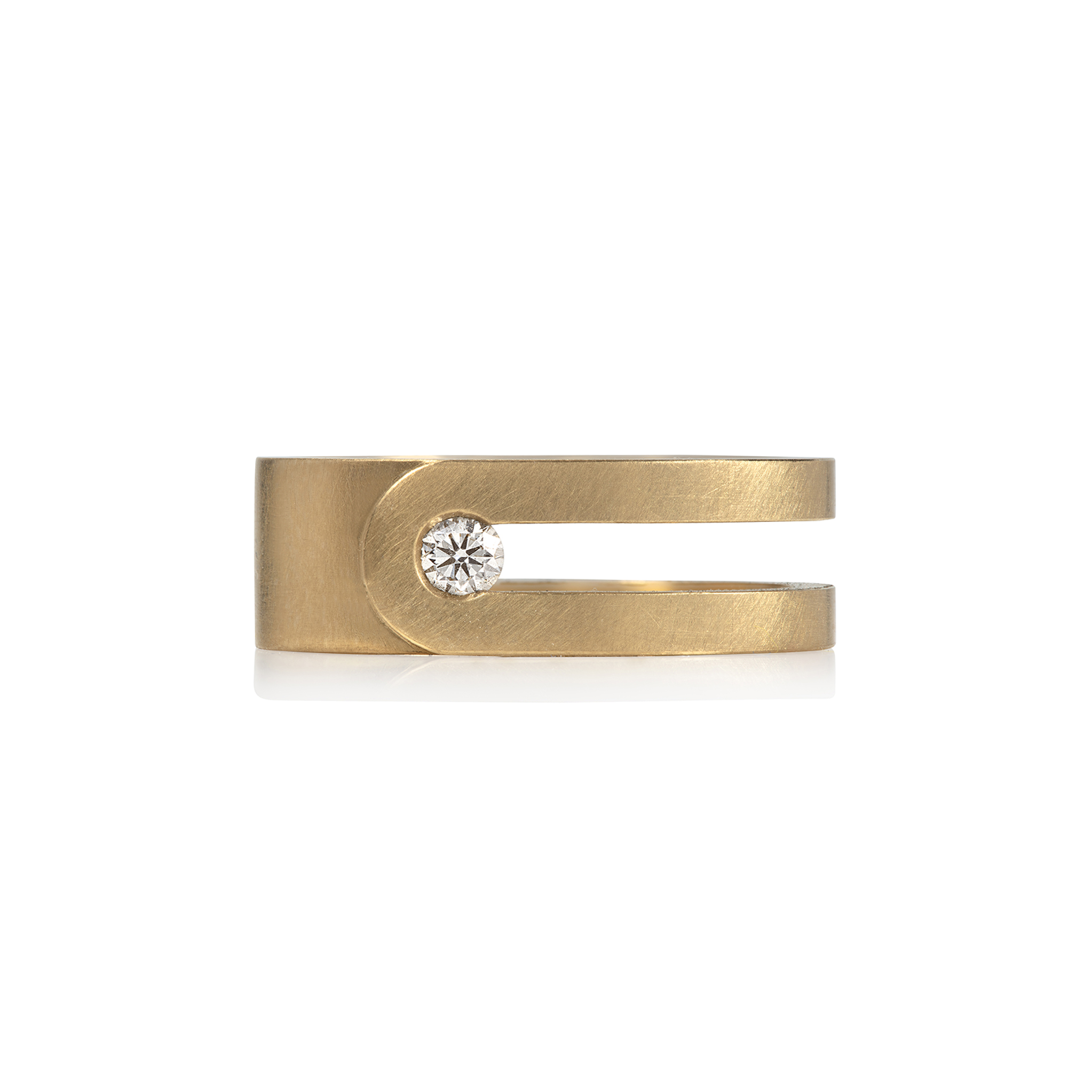 'Everything perfect, ring is splendid, so elegant
A. is really delighted with it. She feels like Cinderella, it is such a good fit.' P.B.